Human Resources for entrepreneurs. Why is it important to have a good team?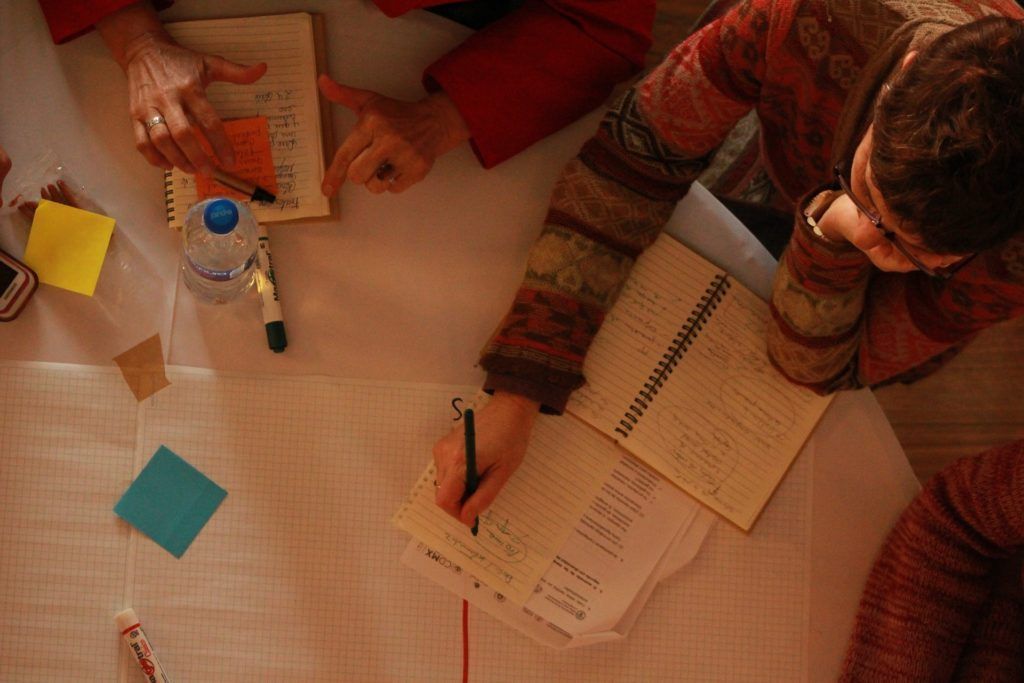 There is no doubt that start up requires a lot of effort and hard work, so it is essential to surround yourself by the best team to grow your dream. But hiring the right people is not always easy and once you've done it, there's still a long way to go.
From personal experience I can tell you that it is a bit difficult to take the first steps within human resources, but if you make the right decisions before and after hiring, your project will be strengthened by the experience, efficiency and enthusiasm that each Member of your team.
On the contrary, start up without a clear idea of what you are looking for in a worker can be quite detrimental to your business. High turnover in personnel increases directly  the investment of time and money (training, etc.) to the detriment of your brand by a harmful element.
In this paper I want to show you 10 basic human resource tips for entrepreneurs in the hope that they can help you to achieve your goals.
Know your limits and those of your company
Perhaps this point sounds obvious, but it is incredible how many people fail in their venture because they do not understand their own limits or the business limits. Starting a business is difficult, but if you try to do it on your own it will be even more complicated.
Believe me, as your business grows, it becomes more necessary to delegate work, so it is better to be aware of how much you can achieve and how much support  you will need from others. Do not be afraid to hire staff.
Create staff profiles
An important detail in human resources that is often overlooked or not done in the right way is the creation of job profiles, but what do I mean by this? Well, an job profile or occupational profile, consists of the description of skills that must have a worker to exercise their work efficiently.
There are several techniques for accomplishing this task; We recommend you visit this Gestiopolis note related to the creation of profiles, so you can learn more about this interesting topic.
Correct candidates recruitment
Well, you already have your profiles and you know what kind of staff you need. Whats Next? Of course, summon all those candidates who possess the skills, knowledge and other characteristics that you require for your business.
There are different ways to do this, from large advertising agencies to ads on websites classified as Craigslist. The important thing is that if you decide to do it on your own, be sure to do a good interview and a thorough research of each candidate. Hiring staff at random can bring negative repercussions.
Pay just enough
Again, it may seem a little obvious to mention this point, but you will be surprised to know how many employers even today want to make the most of a worker strength for a few pennies.
Reward creativity and initiative
Sometime ago a former employer told me that all employees should be looked after, but especially those who contributed directly to the growth of your business. In each team there is always someone who has more impact and smarther than others, take care of these elements and if any gives you a good idea, reward it in a suitable way.
Keep your team motivated
One of the big mistakes that bosses do when it comes to motivation. Imagine this, it's the last day of work ans it is time to leave and you tell your employees that they should stay two more hours to listen to a "professional motivator" Do you think this really works to make them happy? Of course not.
There are a lot ways to keep your collaborators happy, think creatively and above all put yourself in their place, remember your first job or the worst job you have ever had. What would have made you happy then? There you will find your answer.
Include them in decisions and take their opinions into account
This is a very important point, just as the elements of the previous post can help you with a good idea, the rest of your staff can contribute even more when it comes to decision making.
When you have something to decide and you are not sure how to proceed, listen to your collaborators, they often know more aspects of your business than other people.
Take care of work environment
It is not necessary to prolong this point, clarify doubts, resolve disputes, dissipate rumors, maintain a correct balance in your business so that everything flows harmoniously.
Give growth possibilities
I believe that all or almost all of us seek to enrich ourselves with work experiences that help us to grow and develop in an integral way to reach our goals. If you give them the opportunity to grow your most capable collaborators, they will not feel stuck and your business will grow along with them.
Go with professionals
As I mentioned in the first two points, you do not have to do everything on your own, going to a qualified professional can save you a lot of money and a lot of headaches.
Here at Pull Business Development we offer several services related to Human Resources, among which are: strategy creation and recruitment service, training courses and motivation, as well as the creation of staff roles and job profiles.
Come with us, we are here to help you.